Green Coffee 800
Green coffee, Slimming coffee, Natural weight loss coffee.
Product name: Green Coffee 800
Product detail: 18 bags/box.
Ingredients : 
-70mg calcium 
-250mg chromium (as chromium dinicotinate glycinate) 
-700mg Propietary Herbal Blend: 
- Green tea leaf standardized extract (180mg antioxidant polyphenol, 90mg epigallocatechin gallate-EGCG, 50mg naturally occurring caffeine, Asian Panax Ginseng root standardized).
Scope: simple obesity, adolescence obesity, post-natal obesity
Suitable crowd: children and pregnant women milk
Note
1. This product is not a treatment or prevention of the drug, effects, progress and reaction varies
2. All persons should not be a long time to lose weight, should pay attention to a balanced diet and regular exercise to make
3. Weight loss is found during the rapid weight loss can be reduced by half the amount of taking
4. The following persons in the weight-loss, should first consult a doctor views:
5. The elderly, children and patients with chronic diseases such as heart disease
6. Pregnant and lactating women
7. Suffering from cold, fever, should be recovered and re-taking
Specification: 18 packs/ box , each packet adjustable dubbed in 100ml of coffee.
Usage: just 80 to 100ml hot water to a coffee package everymorning, to help you to easily burn calories, eliminating the accumulation of body fat, there is continuous full stomach flu, reducing snacking habits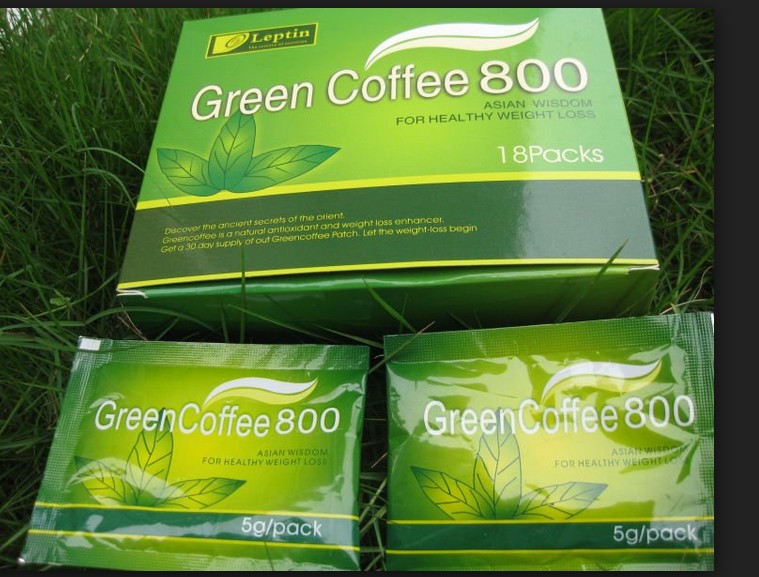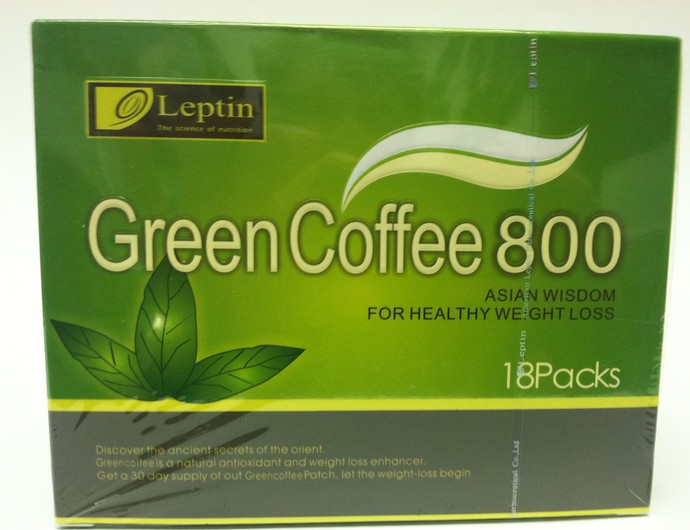 Product name: Green Coffee 800 Product detail: 18 bags/box.