Tomato Plant Weight Loss Products,Slimming Products
My skype: aileenyang4
Product Description
This products adopts many kinds of natural plants that possess the function of slimming and keeping nice figure. These plants, such as nice slimming grass, jobstears, tarragon, psyllium shell, hoof bamboo shoot, lotus and etc, are carefully extracted and purified with modern advanced technology for the product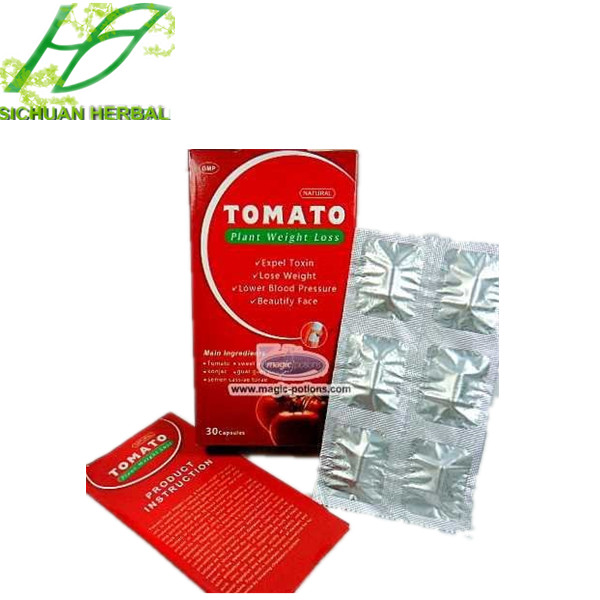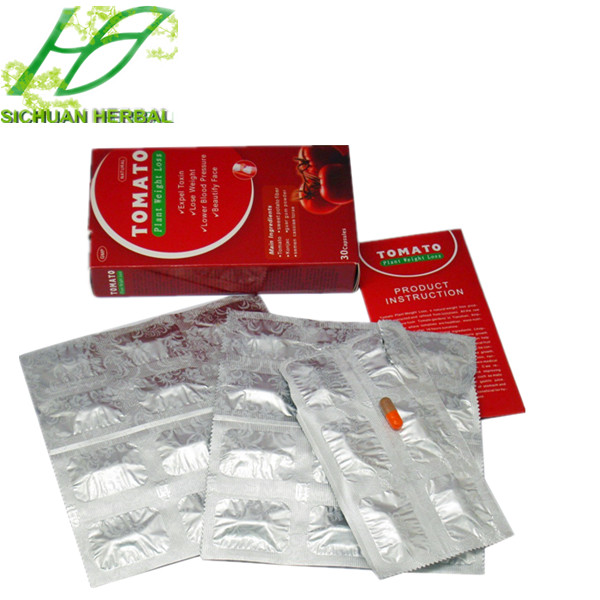 Product Feature
Product Characteristics
1. Expel toxin, beautify the face, lower blood pressure and lose weight;
2. Natural plants for weight loss; safe and reliable without side effects or rebounds;
3. No need of dieting; rest assured of use.
Product Specification/Models
[Attentions]
1. Suitable Age:From above 16 to under 65 years old
2. Suitable Crowd:Simply obese people; better for stubborn obese people and those who have failed to lose weight many times.
[Special Note] Unsuitable for children, pregnant women and people with heart diseases, high blood pressure, diabetes or nephropathies.
Other Information
NAME: Tomato Plant Weight Loss
MAIN INGREDIENT: Tomato,sweet potato fiber ,konjac ,semen cassiae torae , guar gum power
280mg*6Capsules*5sheets
SUGGESTED USE: 1-2 capsules each time, once daily
SHELF LIFE:24 months
Payment
Western Union, MoneyGram, Moneybookers, T/T
Delivery
2-3 days
Origin
China
Minimum Order
50 boxes
Samples
Charge
NAME: Tomato Plant Weight Loss MAIN INGREDIENT: Tomato,sweet potato fiber ,konjac ,semen cassiae torae , guar gum power 280mg*6Capsules*5sheets SUGGESTED USE: 1-2 capsules each time, once daily SHELF LIFE:24 months